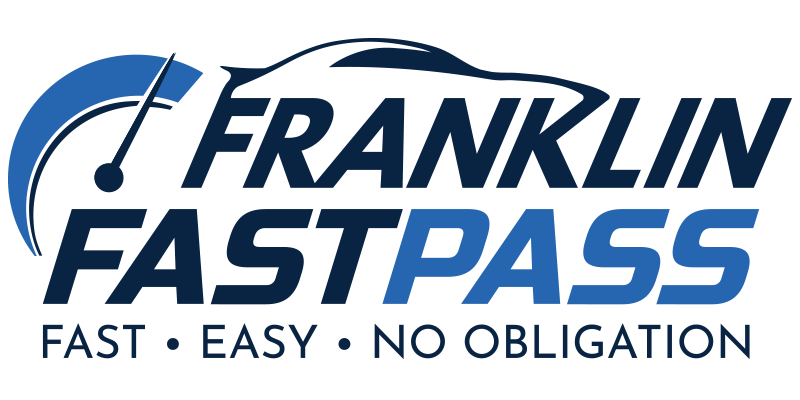 Buy your next vehicle completely online with the all-new Franklin Fast Pass.
Home delivery is now available!
Select Your New Vehicle
For over 50 years Don Franklin has been serving Kentucky with the convenience of 24 locations and over 5,000 vehicles to choose from! Now we're making it even easier with the Franklin Fast Pass, shop and buy completely online without ever leaving the comfort of home. Browse our inventory and select the vehicle that you would like to purchase. We're confident that you will find a car for you and your family that you want and can afford! Don't see what you are looking for? Contact Us and one of our friendly staff members will help you locate the exact vehicle you are in search of.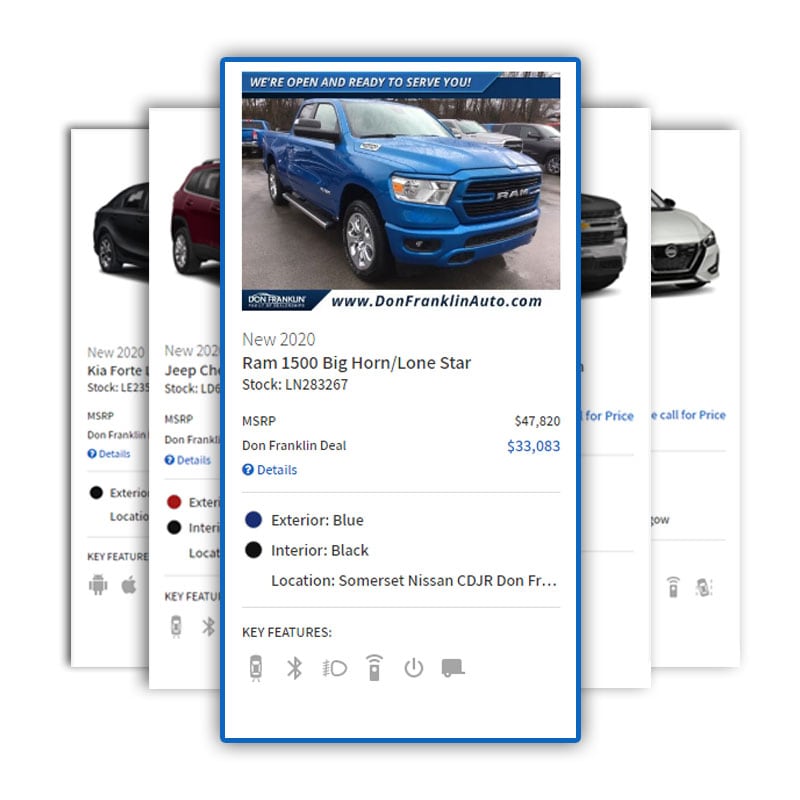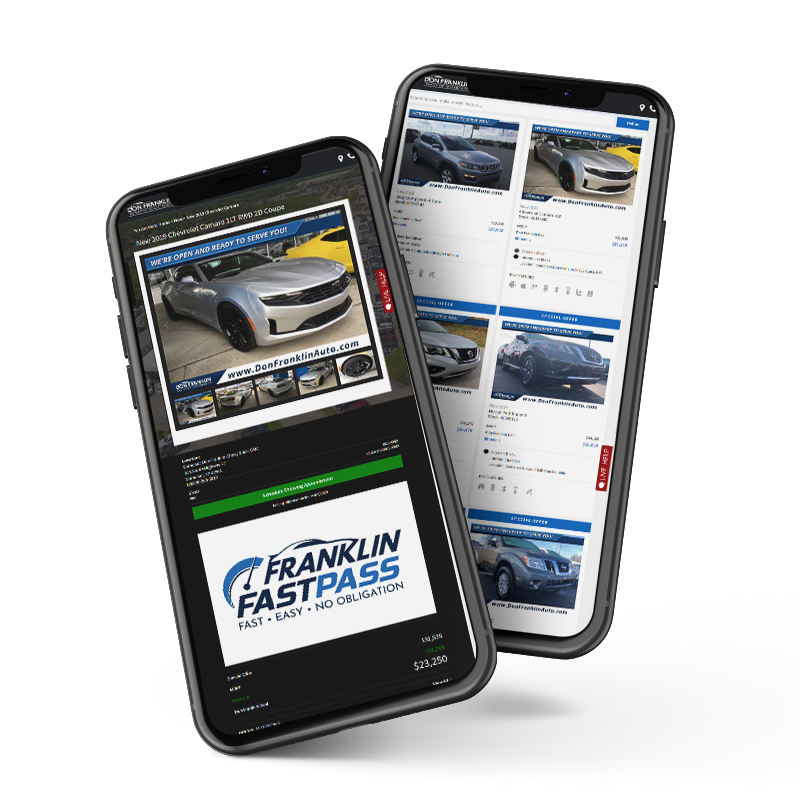 Your Fast Pass to a New Ride
Franklin Fast Pass allows you to build your deal, your way! The entire process can be completed in just a matter of minutes and remember, there is no obligation to buy. Once you've finished shopping and have selected the vehicle that you wish to purchase, simply click the Franklin Fast Pass logo to begin!
Provide Your Contact Info
After you have clicked the Franklin Fast Pass logo, you'll see a simple contact form appear. If using a desktop, the form will slide in from the right side of the page. If using a smart phone or other small screen device, the form will appear over the whole page. Simply fill out this form with your contact information to unlock savings and start building your deal!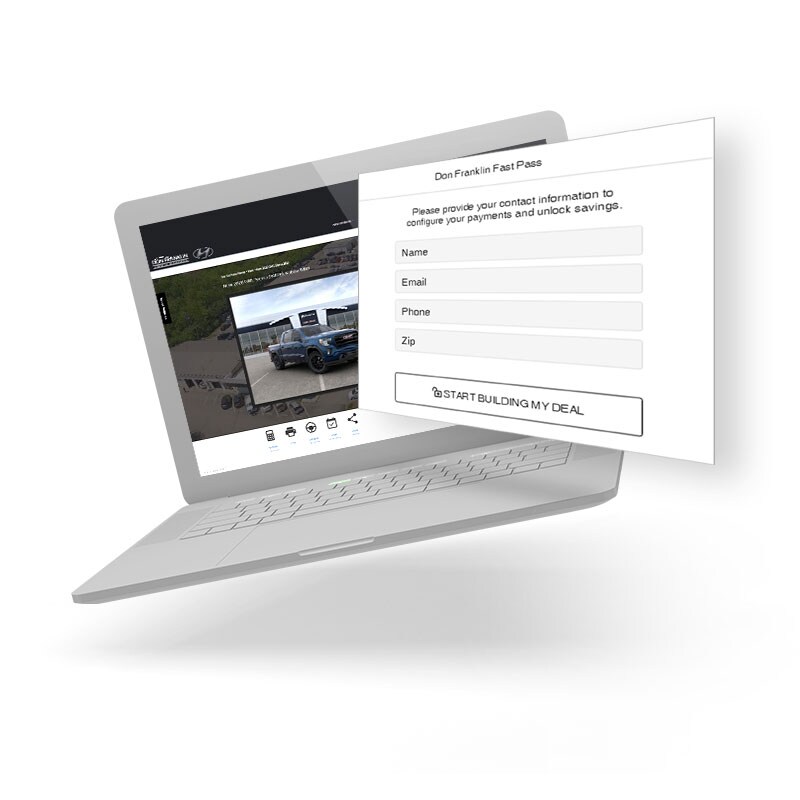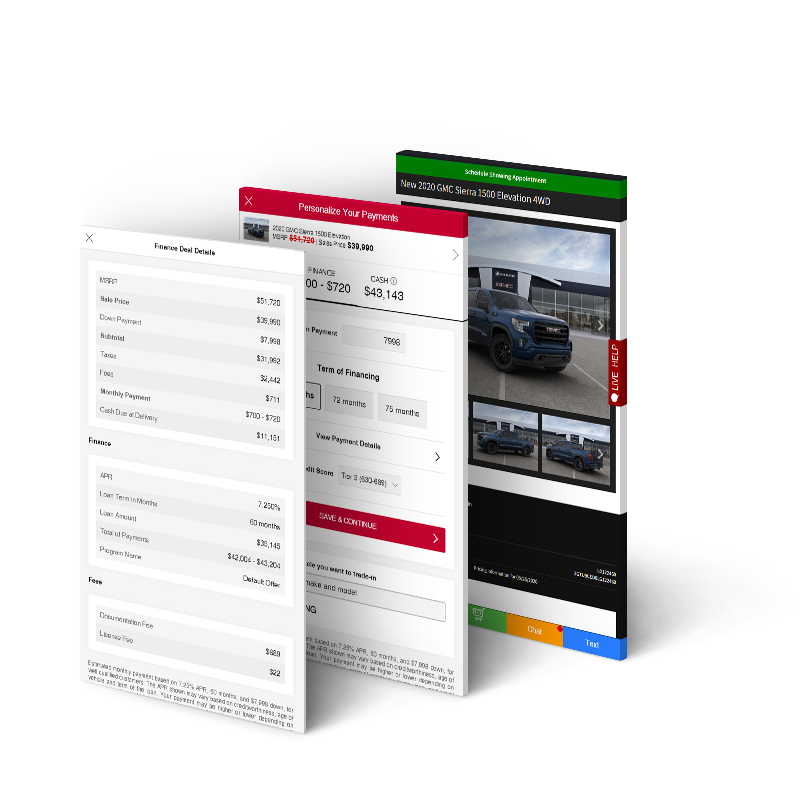 Build Your Deal
Now you will be presented with options to build your deal. In this section you can completely customize your deal and see estimated values, updated in real-time as you progress. This is intended to give you a close estimation of figures to analyze before moving into the final part of the online buying process.
View Monthly Payment Ranges
View Cash Price
Enter Down Payment Amount
Choose Financing Terms
Select Your Credit Score
Value Your Trade-In
View Payment Details
Schedule a Test-Drive
Finish Up In Less Than 15 Minutes
The last steps can usually be completed in about 15 minutes or less, feel free to take as long as you need to complete each part accurately. This section is where the details of your deal come together for final figures. Just follow the steps in each sub-section until you have completed them all. Have a question about the deal or get stuck on something? Feel free to contact us by phone or use the chat function by clicking the green chat bubble in the bottom right corner to talk to a real member of our team that is standing by and ready to assist you!
Quick Breakdown of Remaining Sections:
Overview of Vehicle Details
Enter Registration Details
Adjust Payments
Confirm Trade-In
View Available Offers
Select From Available Protection Packages
Confirm, Check, or Apply for Credit
Request an Appointment
Upload Required Documents (e.g. Driver's License and Insurance Card)
Review All Information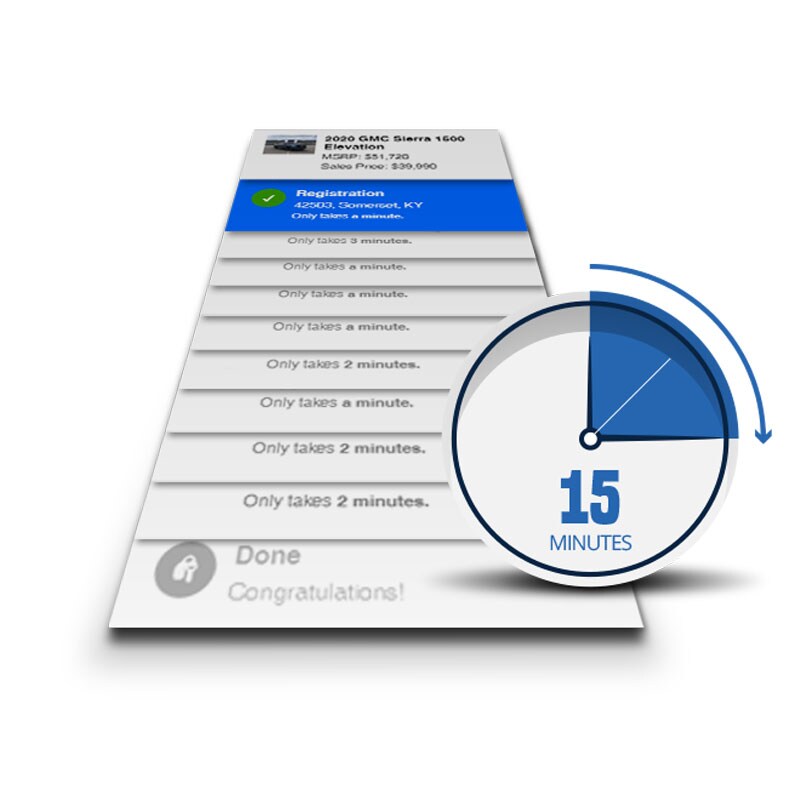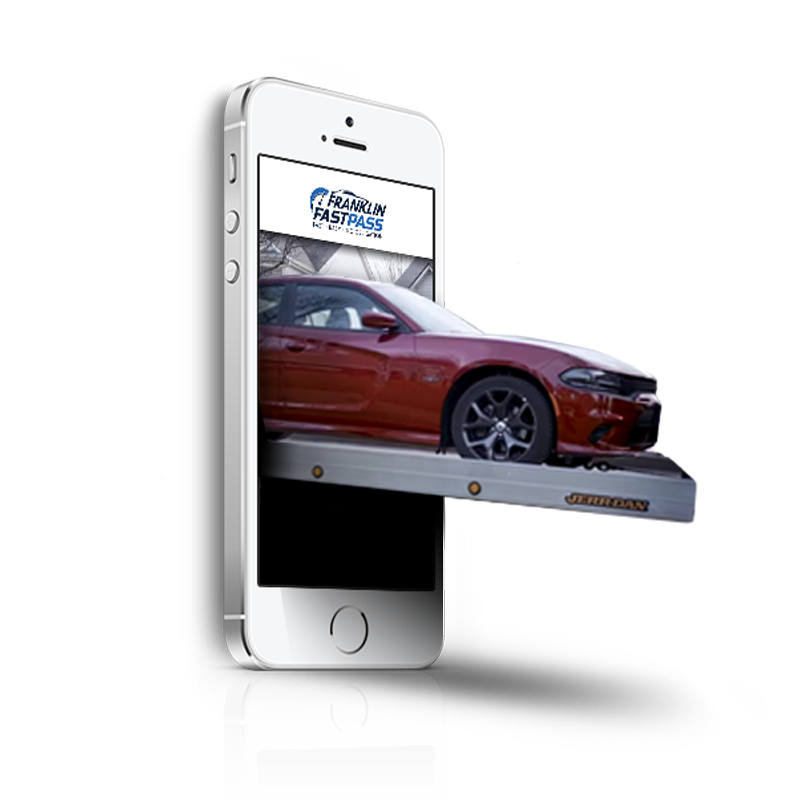 One Last Thing
Enjoy your new car! Whether you choose to pick it up from the dealership or have us deliver it to you, you will be behind the wheel in no time. Before you head out onto the open road though, don't forget to let our product specialists show you around the vehicle. From connecting your smartphone to the Bluetooth system, to highlighting important safety features and new technology, we've got you covered. If you are unable to see a sales professional in person due to social distancing practices, don't hesitate to reach out to your salesperson and ask them to send you this info in a video.